I got the full package report last year for my self and my 6-year old daughter. I read it from time to time, and when I do, I feel light and childlike satisfaction illuminating from within me at the accuracy of the reports. I also get clarity from the Cosmic report of my daughter. It drives me to a deeper understanding and appreciation of her uniqueness, likewise admitting my own uniqueness and therefore, how we can stay in harmony at all times, especially through our Cosmic Compatibility Report. Another awesome report that I got was the AstroLocality Report. It has helped me clear my thoughts and acknowledge my intuition's advices regarding some areas that I was considering to go to for a brief visit or for a big move. As a whole, the reports are a blessing. Since they affirm my and my daughter's inner desires and moods, my satisfaction and connection with my inner being is intensified, and therefore my intuition is clearer and stronger, and my state is always blissful.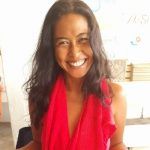 Amanda Rose – Philippines
Writer, Holistic Healing Believer and bloger at:
lalunavida.com
.